Andy takes his first win of the season at a great race at the amazing Kirroughtree 7stanes trail centre. 
I started the run at a reasonable pace trying hard to hang on to the fast Jim Haworth as we ascended the woodland trails of the Galloway forest. I couldn't keep with the strong pace of the leader and I started to drop back, leaving me to suffer on my own with some left hamstring pain from a recent fell race. I remember thinking back to last week's F1-grandprix at this point in the run, as I felt a bit like Lewis Hamilton trying to conserve tyre wear as I desperately tried to rest my left leg on the difficult bits and corners. Before arriving in to transition there were a couple of steep 'stings in the tail' hills to really make sure you were thoroughly cooked before moving on to the bike section.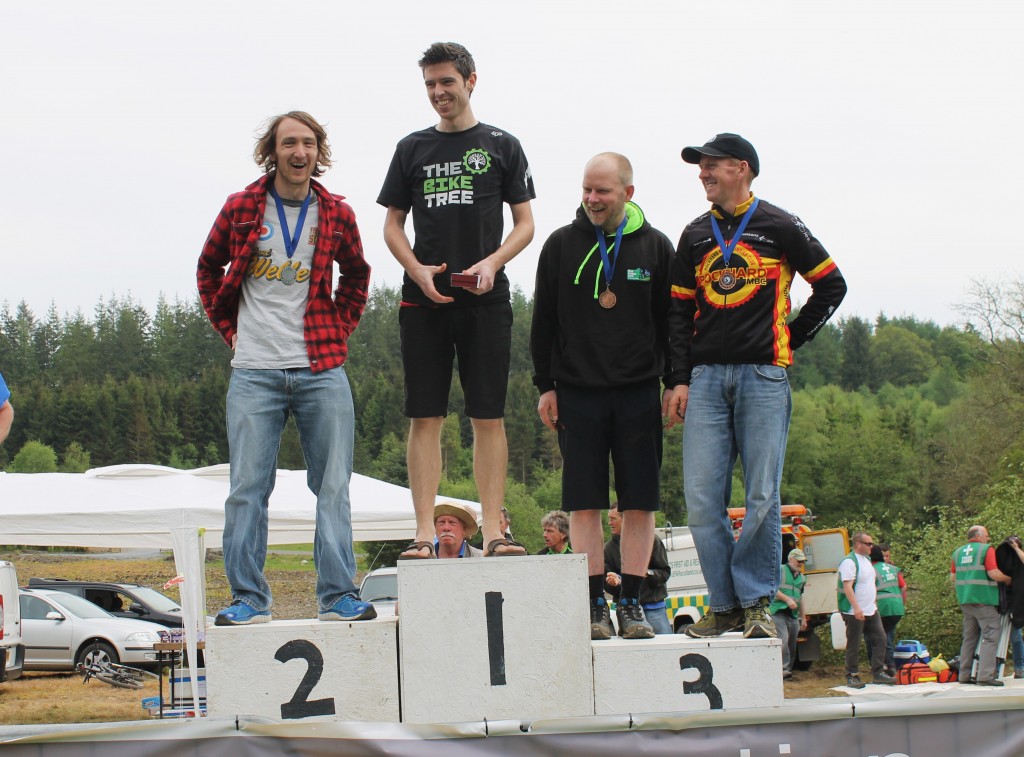 I had a good transition helped by the consistently brilliant marshaling (who held my bike for me), and went out in 2nd place about 2 minutes back on the solo leader. I really love this trail and the pains soon disappeared as the adrenaline rush hit on the first downhill! I soon got caught by a speedy rider doing the team event, and had a bit of fun trying to hold his wheel for a while down the flowing singletrack. The final descent is the stuff of legends in British mountain bike trails and I was loving it until a puncture about 1 km to the finish. I didn't even think about stopping (mostly cos I didn't take a pump!) and bumped my way around the last few corners to take the solo win.
The event was really top class from the organisation, to the courses, to the crowd. A great day topped off by the prize giving of a really nice handmade shield which will be engraved and kept at the visitors centre for subsequent years.
Massive thanks to The Bike Tree in Sheffield for their support.