There isn't literally a road to a Maui, it's an Island and they haven't built a bridge yet. But, if they were to, maybe it would go via Clumber Park?
Probably not, but my training for the up coming Xterra World Champs in a couple of weeks has been going well and winning the age group at Clumber Park was a really good test of my bike and run speed.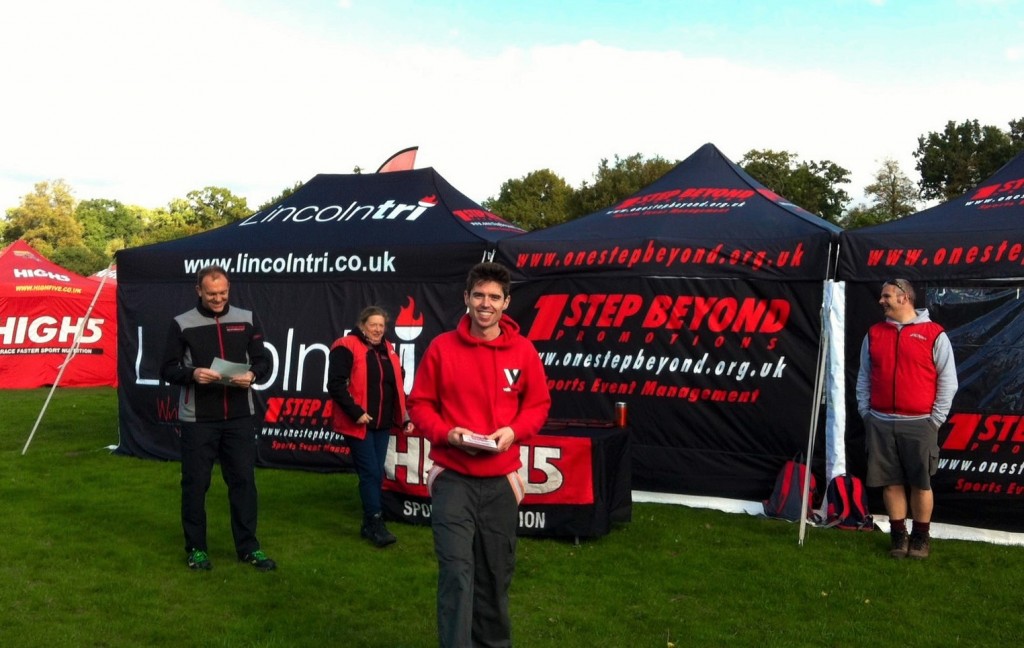 With an average speed for the combined bike and runs over 20 km/hr, it was a typical fast race, which has become the hallmark of these short, flat, and reasonably smooth 'One Step Beyond' Duathlons. Despite the gentle conditions the competition at the races is tough and it feels near a 100% effort the whole way around the course. I wonder if the cross bike would have been a little faster, but it was dry so not by much maybe. I was pleased to speed up towards the end of the race and end with a fast second run. For an in-depth look at the profile and route through VeloViewer goggles check out the image below.
Afterwards, we paid a visit to the lovely Sharon from 'Sharon Sports Therapy', who gave my legs a good seeing too. I think she was impressed with my IT Bands- tightest she's ever felt apparently. Which, I am of course very proud of.
The next couple of weeks will be a little more speedwork, some swimming, maybe a locum or two, followed by the whole Rocky Boxset and then I should be all set for the Xterra Worlds. Start the car