Andy was the highest placed British male at the 2015 Xterra World Championships, and won the Sport XC Series at the Altura Nutcracker races in 2015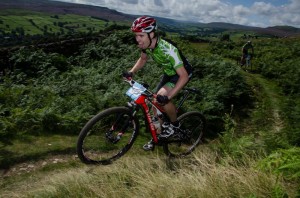 About me:
Riding bikes has always been a huge part of my life. I can vaguely remember back to our first proper family bike ride at the age of 4, where we went and rode the whole length of the 35 mile Tissington trail!
Since then, not much has changed with us still riding those local bridleways and roads around the Peak District and Sheffield.
Like many keen cyclists we love all kinds of riding; we ride everything from road, cyclocross, XC, marathons, triathlon, to enduro, and occasional forays into DH (mostly ending in disaster). See our strava pages for more info…
Influences in my cycling life started initially with the local riding scene around where I grew up on the Manchester side of the Peak. Local cyclists that I looked up to with awe at that time were people like Steve Heading, Nick Craig, and David Millar.
Goals in 2016 are to enjoy riding as much as possible, improve my start line psych-out chat, and hopefully do well in XC, Triathlon, and road races this season.