Last 3 races 3 Podiums
Erlestoke 12 hour PedalPursuits pair 2nd place
Bontrager torchbearer 12 hour Solo 1st
Singletrack Sleepless in the saddle 24 hour Solo 1st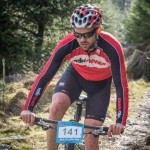 First 24 hour solo win at Singletrack sleepless in the saddle!
About me:
Bikes have always been part of my life, though the love [obsession] grew after spending a year as a cycle courier in Nottingham during 2004. During that year I quite naively entered the 24 hour event Kona Sleepless in the saddle as a pair with Kyle Graham, this was going to be my first ever racing experience and I'm pretty sure at the time I thought 'hey how hard could it be!' We finished a very respectable 29th which we were very pleased with, mostly as we were on the first page of our categories results! I'm now pretty sure, after racing many other wet races, that if the weather hadn't have stayed dry we probably wouldn't have finished and that may have been my last ever racing experience. We carried on racing the Sits events and with a little more experience each time we steadily improved our results, finishing 5th in the pairs event in 2008. During 2008 I began entering other events with my first  solo 24 hour race attempt at the Giant T-mobile Mountain Mayhem, the less said about this attempt the better, the weather was awful! Pretty sure we made it home before that race had even finished!
This failed attempt didn't discourage me from other races, rather it has given me the motivation to succeed. Since then I have entered and finished many other 12 and 24 hour races finishing with steadily improving results. My high ranking finishes during 2011 were the result of a culmination of increased racing experience on my own part and that of my support crew as well as a marked step change in my personal training.
Having enjoyed the success of recent results I feel I am ready to carry this momentum forward with the confidence in my own body that I can remain competitive even when I may be feeling tired!
…everything seems to be going to plan!
Bontrager torchbear 12 winner….. Singletrack Sleepless in the Saddle winner!