Billed as the most technical XC race course in the country, this race high on the ridgeline above Fremington certainly didn't disappoint!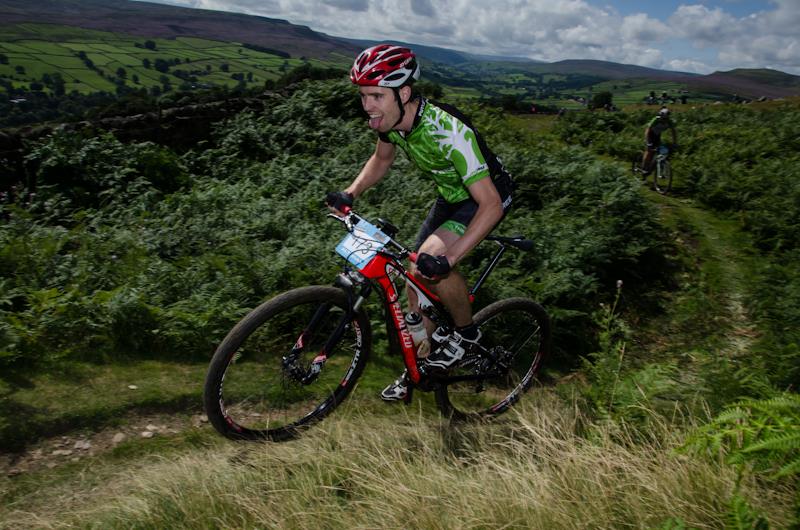 Everyone was a bit nervous at the start after the lengthy counselling we recieved prior to the race explaining the difficulty and exposed nature of the course. I didn't get a chance to pre-ride it due to arriving too late. The first half of the lap is a long difficult climb all the way up on the moor, and for lap one I sat in 2nd-3rd place trying to conserve some energy. As we came around towards the edge, and the inevitable 'dangerous' downhill  I could sense the nervosness of the gruop looming. Maybe stupidly, I thought this might be a good time to attack, so I pulled out of the drafting line and accelerated into the downhill.
Dropping over the skyline, a moonscape landsacpe opened up below, and we took some difficult ridgeline turns down into more rocky singletrack. It was really exciting to ride 'un-sighted' and with the added pressure of just having 'jumped' off the front of the pack. Swoopy, rocky singletrack continued to the  base of the climb again, and I made an effort over lap 2 to get a good gap on second place. I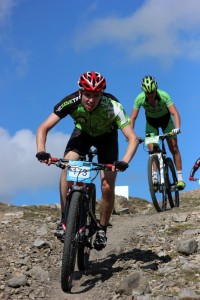 managed to hold off the chasing riders on the final lap, and I was able to enjoy the last downhill to the finish, and avoid skidding out on the steep, grassy turns into the finish line.
Big thanks to The Bike Tree, Nucracker and Lisa Metcalfe for Photos