Well that was blooming marvelous!
Having raced at Erlestoke over the last 3 years I can quite easily say its definitely the best race of the year.  The course has it all; techy single track, steep bomb holes, flowing down hills, blasting fields and gut busting climbs.
We entered the race with high expectations, hoping to build on our previous years results of 3rd in 2011 and 2nd in 2012.  We knew it was going to be tough but with the quality of the course on offer it was also going to be a lot of fun.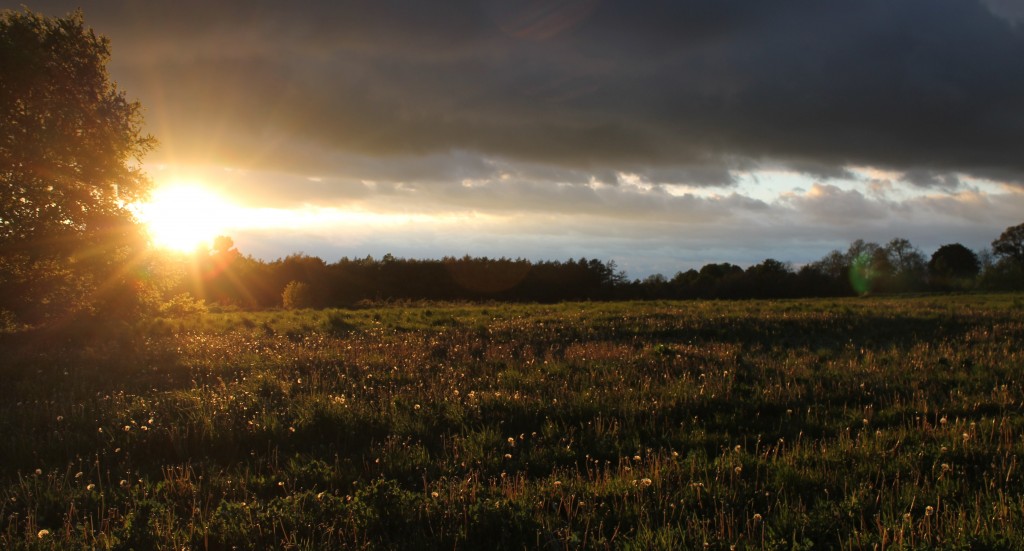 Our plan was to attempt to gain an early advantage by riding double laps at the start, since the changeovers can often waste a lot of time.  This plan worked well and by the end of the 6th lap we had managed to gain a healthy 2 minute advantage over the previous years winners team Lumicycle.
At the end of the 7th lap Pete decided  he wasn't going to be able to maintain the pace on his double lap and signaled to the rest of the team who were in the camping area that he was going to pull in, much to the confusion of the team.. "what does spinning his hand around his head mean?" "Errrmm.. he's saying he's a helicopter…" "nah he wants to turn around… oh crap he wants to swap… ANDY get ready.. your heading out!"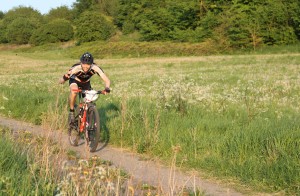 From that point on we continued to ride alternating single laps, managing to gain 20+ seconds each lap on team Lumicycle.  As the afternoon sun cooled and the track began to bed in the riding became even more enjoyable. The promise of the quality final wooded singletrack sections made up for all the effort required to get up the tough sharp climbs.
As with all pairs races the riding is the easy bit.  It's when you get off your bike does the world of pain and discomfort begin.  When your lap finishes all you need to do is stay awake, eat, drink and stay warm. However unfortunately, all your body wants to do is sleep, loose all your body heat and throw up everything you put in your mouth.  But when the time comes round to head out again the endorphin's flow and the pain goes away.
Erlestoke run the number of whole laps in the allotted time format, with any laps finishing outside of 12 hours not counting.
As Pete finished the teams 19th lap there was just enough time to complete another fast extra lap, but since enough of an advantage was gained over second place the first place finish was in the bag and it was unnecessary for Andy to head out.  However, on completing what he thought was his final lap Pete didn't receive/understand the full mathematical details of the their result and on hearing "Andy isn't going" instinctively bolted and headed out for another lap. Finishing less than a minute out of the time limit this final lap didn't count, but it was a great excuse to get another lap in and nail that final down hill.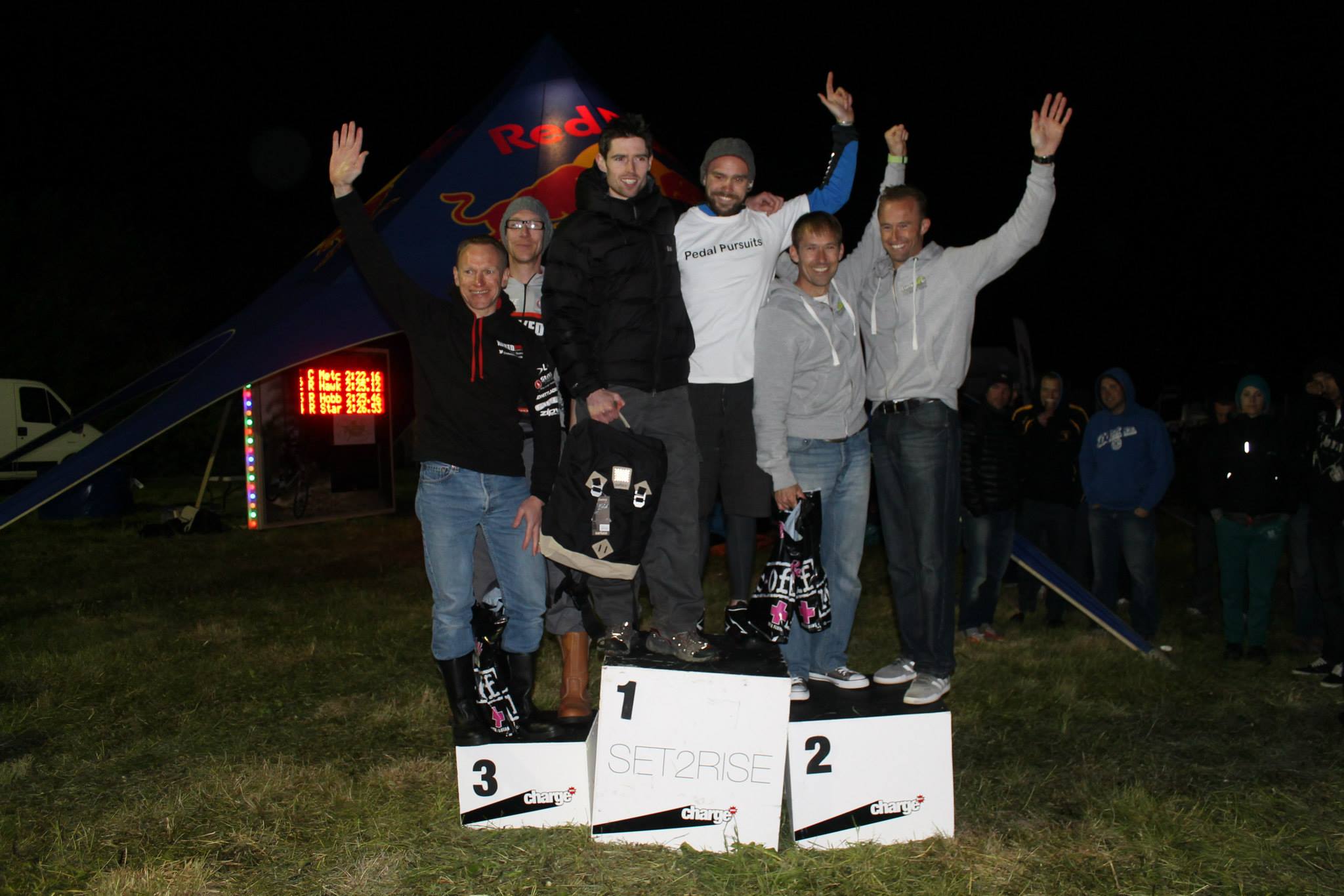 "Pete's tired and has started hallucinating" animal count..
3 cats, 4 dogs, a rat and a massive owl.. though I think that one was real 😀
Thanks to the Lumicycle and the Naked Bikes guys for a great race and to spam biking for holding another quality race.
Many thanks to our committed support crew who without all their efforts our result wouldn't be possible as well as the continued support from The Bike Tree… cheers guys!
See you again next year, but with Andy out of the country Pete may have to take on Erlestoke 12 solo. 17-18 laps… sounds fun!
Shameless plug for our new cool pedal powered supporters in Nottingham
For something very cool and a little different; if you love bikes, fruit and tunes check out these links!