Wiggle Enduro 6 2012
6 Hour Endurance event Solo and Pairs event
Provelo support event Location; As always…Catton park
Report by
Pete Crawforth
After the wettest April since records began I had little hope that the big sponge that is Catton hall would be any fit state to hold a bike race. But I still entered and I'm glad I did.
I really like the format of this race. The closed pit gives what is essentially a 'sprint' event another twist, making each rider be a little bit more self sufficient for their own food, drinks, and mechanical issues.
After the sadistic 800m run, which I'm sure is only there  to make a few hundred cyclists look like complete idiots, the race gets underway.
Entering this race I was hoping to get into the top 10 but on getting the news that Pat Higgins had been given an entry slot, the race got a little bit more personal and I had a man to beat. haha sorry Pat!
The last time I entered this event for some reason decided to sprint faster than I had ever ran in my life. This ended horribly and I crashed and burned and it practically took me the whole race to recover from the run. But not this time, in comparison I was very restrained. Starting near the front row minimised the number of places lost and by the time I picked up the bike and hit the first proper bit of singletrack I was ahead of most of the bottlenecks.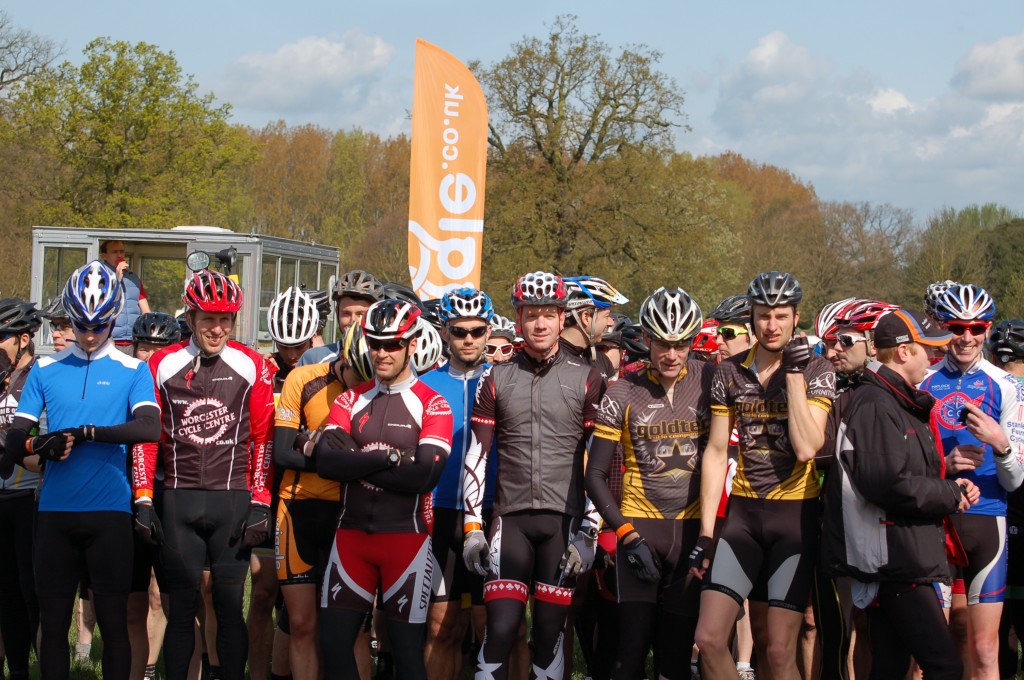 Then we hit the mud! classic Catton hall peanut butter mud, the slowest rolling, self braking terrain in the UK. The glorious sunshine brought with it a sting in the tail. Whilst the trails were beginning to dry out, they became even more sticky holding onto everyone's tyres making every pedal stroke that little bit harder. I'd love to know what tyre combination people where using, since I'm sure mine was a partially bad choice…. that's the only time I'll give a wussy excuse.
So to be honest I was not really feeling it for the first couple of hours, I could feel that my legs were strong and they had the endurance but they just didn't really seem to have the explosive power that I was quite expecting. Pat at this point was well out of sight and I was getting a bit worried that I wasn't going to be able to claw him back as we neared the end.
The track took in all the classic sections which I have now become very familiar too. Over the years of entering events at Catton hall the organizers definitely seem to have there favorite ways of doing things. This race did manage to include one or two new bits and few sections were run in reverse. I wasn't too overly impressed with the new swamp section around one of the fields but I suppose it did add to the flavor of the event and a lot of time could be made up if you managed to stay upright and riding or just run it.
As soon as we hit 4 hours my legs began to wake up, riding conditions had improved dramatically and my lap times had begun to speed up. After a quick bit of maths also realized that I was annoyingly close to missing out on doing another lap. In the end I was 3 minutes down on my extra lap, which would have pumped me up a fair few places and well within the top 10. But not this time, to be fair I'm pretty happy with 12th and Pat rode a gutsy ride to hold me off by a couple of minutes to get 10th.
So its was definitely great training for Erlestoke which is now only a couple of weeks away. It has highlighted a few bits of training which I need to put in. Intervals will be the key as I'm feeling really happy with my endurance.
Thanks again Provelosupport for another high quality event as always a pleasure to race.
looking forward to Sleepless again this year.. it will hopefully be my last! its going to be epic!